ABOUT US
Sector operators, passionate connoisseurs of the product, capable of understanding your needs.
OXYDEN's mission is to revolutionize the nursery market in many of its aspects.
It is accessible to all green operators, allowing even the smallest reality to be able to find its place in the online world by solving problems, such as lack of material, time and payment guarantees.
OXYDEN provides a platform without subscription fees, where the green operator can decide to buy and/or sell items.
The nurseryman determines the price of his property and the quantity; OXYDEN will subsequently commercialize the product, guaranteeing the supplier immediate payment upon collection of the goods, with a convenient and safe transport service for the buyer.
It's not the usual e-commerce platform, but it's a network of collaborators with the same passion, who try to improve the problems of the sector, growing together.
OXYDEN is the change that every green operator has been waiting for!
How does it work?
A tool dedicated to operators in the sector.
The operation of our digital platform is very simple, fast and secure.
 OXYDEN is the sole interlocutor of reference for the sale and purchase to guarantee a linear and controlled process
 The sellers upload the information relating to the goods they want to reserve for sale through OXYDEN, choosing quantities and prices
 Buyers quickly find the plants they are interested in, receive a confirmation of availability and a detailed summary for the cost of goods and transport
 OXYDEN takes care of collecting and checking the plants, immediately makes the payment to the nursery (before the carrier leaves the nursery) and takes care of the transport, guaranteeing a professional and safe service
In summary, OXYDEN proposes an innovative and convenient solution for both nurserymen and buyers, guaranteeing a hassle-free shopping experience for users.
Why choose us
Your new business tool: easy, reliable, with no registration costs.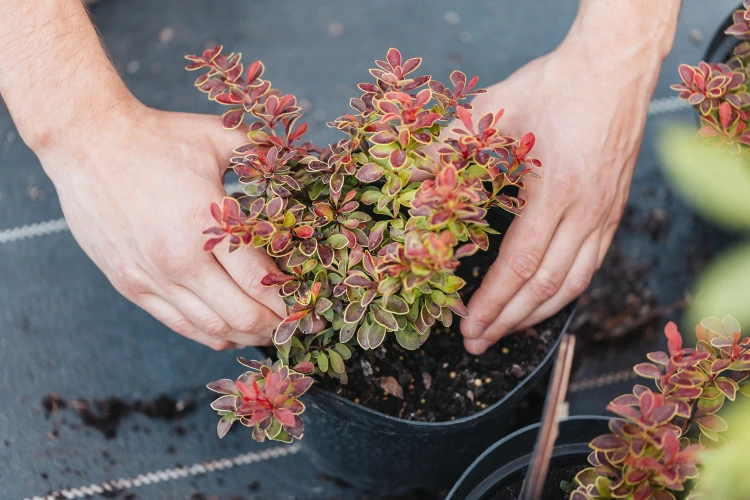 SELLERS
Access to a large market with greater growth potential
Immediate payment of the goods BEFORE they leave your company
No worries about the transport of your material
BUYERS
Many products available, search for the item you prefer
Immediately view the costs of the material in a few simple clicks
Reduced transport costs thanks to an advanced geolocation algorithm